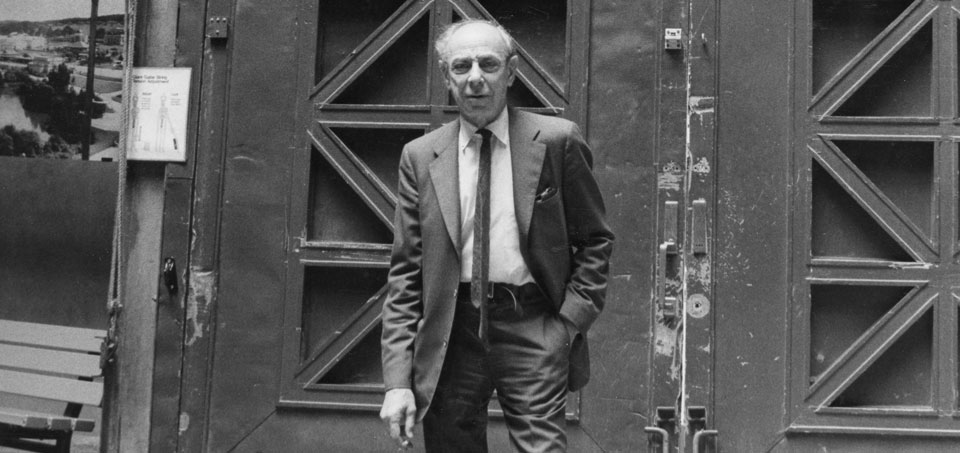 My wife and I just went to the movie Oppenheimer, about J. Robert Oppenheimer, "father of the atomic bomb." It's well worth seeing, but prompted me to write about the other Oppenheimer, Robert's brother Frank.
I met Frank Oppenheimer in the mid-seventies. He interviewed me for a job at the Exploratorium in San Francisco, at the time a unique hands-on museum devoted to science and aimed at a young audience. It was housed in the one significant structure remaining from the 1915 Panama Pacific International Exhibition, the sprawling Palace of Fine Arts in the Marina District.
Red-listed during the anti-communist McCarthy period after WW2 despite his contribution to work as a physicist at Los Alamos and the development of the atomic bomb, Frank Oppenheimer turned to ranching in Colorado, then teaching science in high school. As years passed, he became convinced that creating a science museum to supplement science education was a worthwhile idea. After making his way to San Francisco, Frank hatched the plan for the Exploratorium, conceived to be a place of scientific learning and experimentation for children and young adults. The rest is history; his idea lives on today in a pier along the waterfront in downtown San Francisco.
When I met him, Frank was in his early sixties, and looked every bit the wild-haired, rumpled scientist. I was only in my mid-twenties, and my hair, notably, looked wilder than his. On humid days, my hair would assume the character of what I called a "Hebrew Natural," a curly puffball, thick and black. I was afraid that my appearance, which included a pair of striped bell-bottomed pants, would be off-putting, but Frank didn't bat an eye and welcomed me warmly. In an unpretentious way he excitedly spoke about his hopes and vision for the Exploratorium, and what my job in the graphics department would entail should it be offered to me. Unfortunately, it wasn't.
The trajectory of my adult life certainly would have been different had I been hired by Frank's non-profit Exploratorium. I would have loved that opportunity. Instead, I turned to graphic design, which over decades led to other creative enterprises in the world of business for the next forty years: book and greeting card publishing and website design and development. It was interesting and often rewarding, but also filled with financial risk and uncertainty. I sometimes wonder how differently I'd have spent my working life had I been offered and taken that Exploratorium job.
Frank lived until 1985, when he died of lung cancer. I'm still around but seeing his character in the movie reminded me of Frank, his energy and enthusiasm. Oppenheimer is a movie about character, how it is tested, challenged and betrayed. It is also about the way people navigate the "system," how some succumb, and others prevail. Despite humiliation and blacklisting, Frank Oppenheimer prevailed; a good lesson about life for all of us.